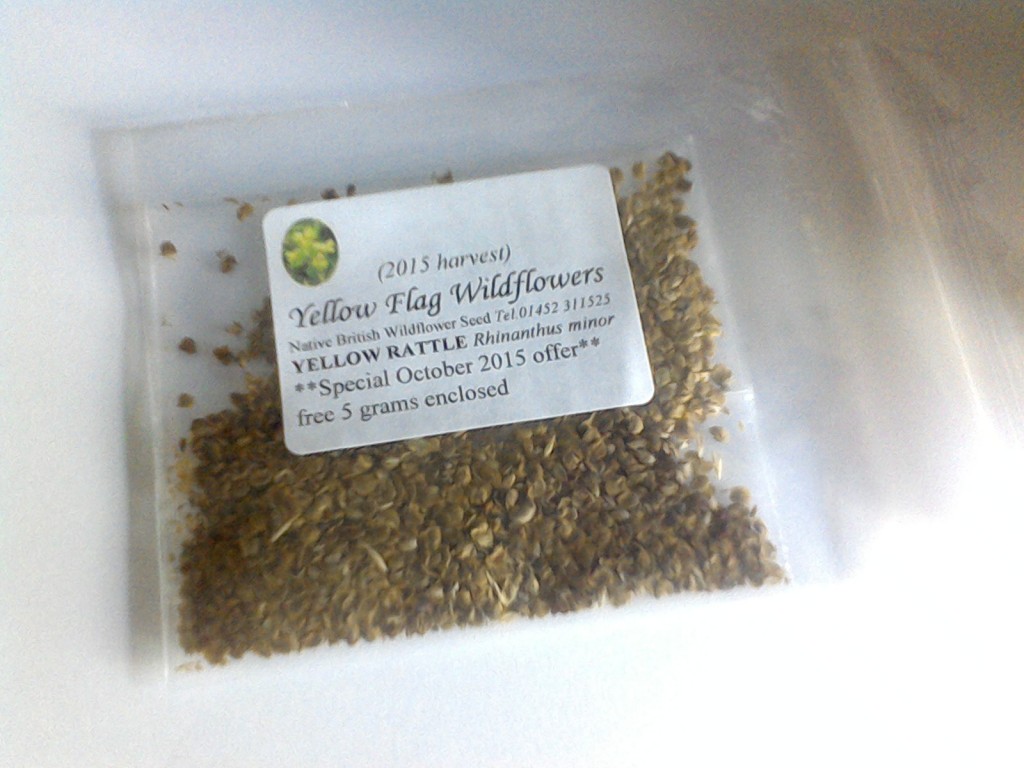 September and October is the perfect time for sowing Yellow Rattle seeds. This popular and attractive meadow plant can help control grass growth next season. This October, to enable our customers to test the benefits of this great little wild flower, we will be dispatching 5 grams of free 2015 harvested Yellow Rattle seeds for all orders received with a total value of £10 or more (excluding postage). Offer applies for all orders received between 26.09.2015 and 31.10.2015, and is subject to availability whilst stocks of fresh Yellow Rattle last.
Free sowing and maintenance instructions will also be dispatched with all orders.
To view our full range of Wildflower seeds, Meadow seed mixtures, Wildflower Plug plants and bulbs please click here.
Yellow Rattle can be over-sown into existing grass up until the end of December and once established will create conditions that are more receptive to the introduction and spread of other wildflowers, increasing bio-diversity. Yellow Rattle seeds can be used in conjunction with most of our products eg. it can  be of benefit when sown around wildflower plant plugs or wildflower bulbs, after they have been planted into meadow grass or it can be added as a supplement to our wildflower mixtures.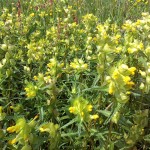 5 grams of Yellow Rattle seeds will cover an area between 5 and 50 sq metres, and once successfully established, Yellow Rattle will self-seed into surrounding areas of grass. For more information about growing Yellow Rattle please click here.