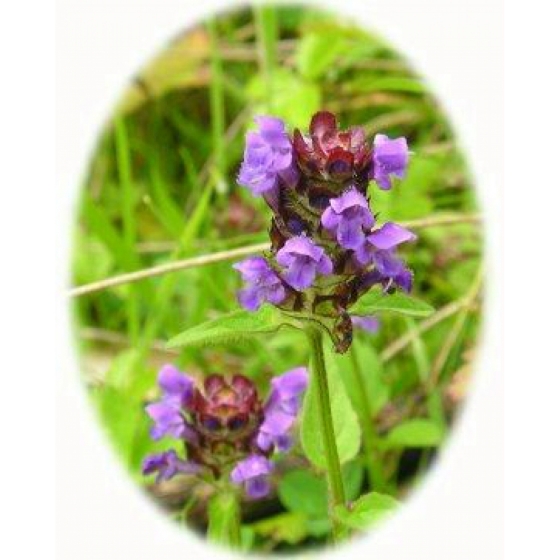 Q: Is it possible to buy wildflowers for lawns ?
A: Most garden lawns  contain rye grass, a hard wearing species designed to cope with the wear and tear.  Unfortunately rye grass isn't compatible with many wildflowers, so the best approach can often be to remove any existing grass and sow a wildflower and meadow grass mixture without rye grass.
If this is not possible however, there are still a few species of wildflowers that can be grown quite successfully in lawns containing rye grass. The following is a list of a few of suitable wildflowers for lawns:
BIRDSFOOT TREFOIL
BLACK KNAPWEED
COMMON SORREL
COMMON VETCH
COWSLIP
FIELD SCABIOUS
KIDNEY VETCH
MEADOW BUTTERCUP
SELF HEAL
WHITE CAMPION
YARROW
YELLOW RATTLE
Indeed some of these wildflowers such as Meadow Buttercup,  Selfheal and Yarrow occur naturally in garden lawns and gardeners are often unaware of their presence simply because their flowering is prevented by regular mowing. To encourage the flowering of naturally occurring species in lawns, simply reduce the frequency and height of cutting during late spring to mid summer.
If you wish to introduce new wildflowers into lawns then we can supply many of the above mentioned species individually or as a wild flower seed mix. For further information please click here.
Method:
This technique is specifically for gardeners who wish to consider over-seeding into an existing area of lawn without removing the existing turf.  To begin the existing grass should first be cut as low as possible, then raked to remove cuttings and surface moss. Sow wildflower seed at a rate of approximately 5 gms per sq. metre, ensuring good soil contact. If necessary create a few bare patches. Rake in well and water with a fine hose. Cut regularly during the first year and remove any unwanted weeds as soon as they appear. DO NOT USE ANY FERTILIZER DURING THIS PROCESS. The success of this technique is limited and depends on the growing conditions and the type of grass into which the Wild Flowers are introduced.