The Royal Horticultural Society has compiled lists of bee friendly plants and bee friendly wild flowers in an effort to halt the decline of bees and other pollinating insects. Their decline is believed to be partly linked to the reduction of wild flowers within the countryside over the last 50 years.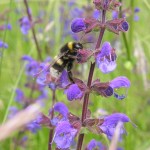 On our website we offer a range of native British wildflower plug plants all of which are on the RHS list of bee friendly plants and will attract bees to  your garden.
We also stock an extensive range of native British Wildflower seeds, and with nearly 100 species on the RHS list of wildflowers for bees, it couldn't be easier to find suitable wildflowers for bees.
To make it easy for customers to identify our bee friendly plants, we have added the RHS perfect for pollinators logo alongside all suitable plants for bees on our website.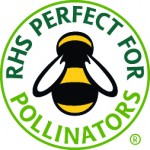 The RHS Perfect for Pollinators mark is only given to plants that support pollinating insects in gardens. Bees, butterflies, moths, hoverflies and many others visit flowers to feed on nectar and pollen; while doing so they transfer pollen and increase seed set and fruit development. Find out more at: rhs.org.uk/plants
To discover more wildflower seeds and plants for Bees, simply visit our homepage and enter the word "pollinators" into the product search box.
We also stock a wide range of  many of which contain wildflower seeds for bees and butterflies and are perfect for pollinators.
To learn more on how to turn your garden into a wildlife sanctuary click here
Related Products: